Protests around the world in 2011 gave riot-gear dealers a three-fold increase in sales of tear gas. In 2013, Turkey used up an entire year's supply of tear gas in just two days, before promptly ordering more. 2015 was the year Kenyan police fired tear gas into a group of schoolchildren as young as 7, and its use is so popular in Uganda that a girls rugby team named themselves the Police Teargas Rangers. Such profligate use of tear gas tempts us to take for granted the conflicts between unruly protesters and the police who demand order. Indeed, Israeli Defence Forces have employed tear gas for close to 90 years against Palestinians.
But tracing the history of tear gas tells the story of a tool that did not simply emerge naturally, but was created from the ground up for the singular purpose of domination. Of countries opposed to the use of gas against citizens on ethical grounds, but eventually caving from the economic necessities of colonial empire; of industrial owners, rich from the poison gas arms race of global war, determined to drum up new demand for their banned products; and finally, of the creeping association of protesters with criminality. More than anything else, the history of this weapon is a revelation into the relationship between the state and her citizens, and the many ways status quo hierarchies are maintained in the face of public outcry against overt expressions of violence and power.
Subscribe now on: iTunes | Google Play | Stitcher | Soundcloud | Spotify | RSS | or search "Ashes Ashes" on your favorite podcast app.
Chapters
11:55 Tear gas: from the trenches of WWI
25:48 Tear gas: the colonial arsenal
29:36 Tear gas: policing in 60s America
32:51 A state and its people
44:13 Tear gas: nonlethal?
53:48 Going beyond
58:15 What can we do: direct action
1:08:37 What can we do: protest safety
Recommended Reading
(1) Tear Gas: From the Battlefields of World War I to the Streets of Today, by Anna Feigenbaum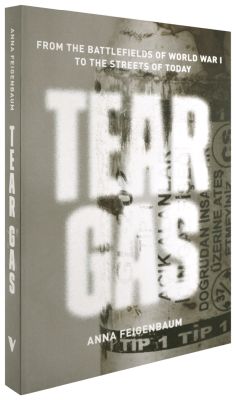 (2) Direct Action: Protest and the Reinvention of American Radicalism, by L.A. Kauffman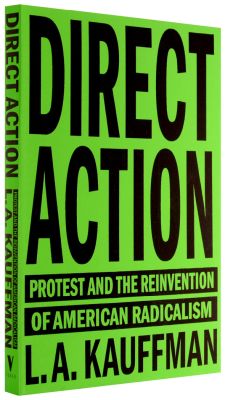 (3) P's and Q's
Lundberg v. County of Humboldt, the 1997 Headwaters Forest protest during which police swabbed people's eyes with q-tips soaked in pepper spray
(4) Tear Gas v. Kenyan Schoolchildren
Listener comments
From TooMuchMustard
I'm not sure if this is the fist instance of chemical weapons being banned... But in 1899 at the Hague the European powers agreed on certain rules of war and arms control regulations. One of which was the "Declaration on the Use of Projectiles the Object of Which is the Diffuse of Asphyxiating or Deleterious Gases"

Before the horrors of WWI the European powers recognized how disgusting it was to use weapons that inflict mass casualties. Of course this is an agreement only between "civilized" nation and I bet there was some notion of trying to keep war "honorable" as it was the late 1800's and those guys romanticized war.

http://avalon.law.yale.edu/19th_century/dec99-02.asp

https://en.wikipedia.org/wiki/Hague_Conventions_of_1899_and_1907#Subject_matter
Sources



@misc{David Abel_2017, title={Legacy of Seabrook nuclear protest debated}, url={https://www.bostonglobe.com/metro/2017/04/28/forty-years-later-nuclear-power-opponents-mull-results-their-fight/fsBR6Hokv8Pfs8yTvvJuIL/story.html}, journal={BostonGlobe.com}, author={David Abel}, year={2017}, month={Apr} }
@book{Feigenbaum_2017, title={Tear Gas: From the Battlefields of World War I to the Streets of Today}, ISBN={978-1-78478-028-9}, url={https://www.versobooks.com/books/2109-tear-gas}, note={Google-Books-ID: xYJpCgAAQBAJ}, publisher={Verso Books}, author={Feigenbaum, Anna}, year={2017}, month={Nov} }
@misc{ICRC_2016, title={Chemical and biological weapons}, url={https://www.icrc.org/en/document/chemical-biological-weapons}, author={ICRC}, year={2016}, month={May} }
@book{Kauffman_2017, title={Direct Action: Protest and the Reinvention of American Radicalism}, url={https://www.versobooks.com/books/2331-direct-action}, publisher={Verso}, author={Kauffman, L. A.}, year={2017}, month={Feb} }
@misc{Nick Kirkpatrick_2015, title={Kenyan police tear gas primary school children protesting removal of playground}, url={https://www.washingtonpost.com/news/morning-mix/wp/2015/01/20/kenyan-police-tear-gas-primary-school-children-protesting-removal-of-playground/}, journal={Washington Post}, author={Nick Kirkpatrick}, year={2015}, month={Jan} }
@misc{Punk Academic_2019, title={Extinction Rebellion: Credit, Criticism & Cops}, url={http://criticallegalthinking.com/2019/04/29/extinction-rebellion-credit-criticism-cops/}, journal={Critical Legal Thinking}, author={Punk Academic}, year={2019}, month={Apr} }
@misc{Will Monteith_2016, title={Uganda's chemical elections}, url={https://africasacountry.com/2016/03/ugandas-chemical-elections}, journal={Mar 18, 2016}, author={Will Monteith}, year={2016}, month={Mar} }



Published 09-05-2019 00:55