Two-thirds of Spain is at risk of permanent desertification. The cold and wet country of Iceland holds half of all Europe's deserts. China's Gobi Desert is expanding rapidly, swallowing thousands of villages and threatening to envelop the capital city Beijing. In just 40 years a third of the plant's arable land has eroded, and each year desertification destroys the potential to grow 20 million tons of grain.
Once again, a show all about sand, but this time we're not building with it; we're running from it. What are some of the long-term systems that lead to desertification? What are some of the simple causes? And in what ways does human and economic development play a role in this process?
Subscribe now on: iTunes | Google Play | Stitcher | Soundcloud | Spotify | RSS | or search "Ashes Ashes" on your favorite podcast app.
Chapters
00:32 Civilizations Rise and Fall
12:00 "Spain, Iceland, China, Mongolia"
24:54 Global Aridity
31:30 Desertification Causes and Feedbacks
44:28 Land Use
53:07 Incentives
59:09 What can we do?
1:06:55 Carbondale Spring
Recommended reading and viewing
(3) Carbondale Spring, Illinois
(4) Global Land Use: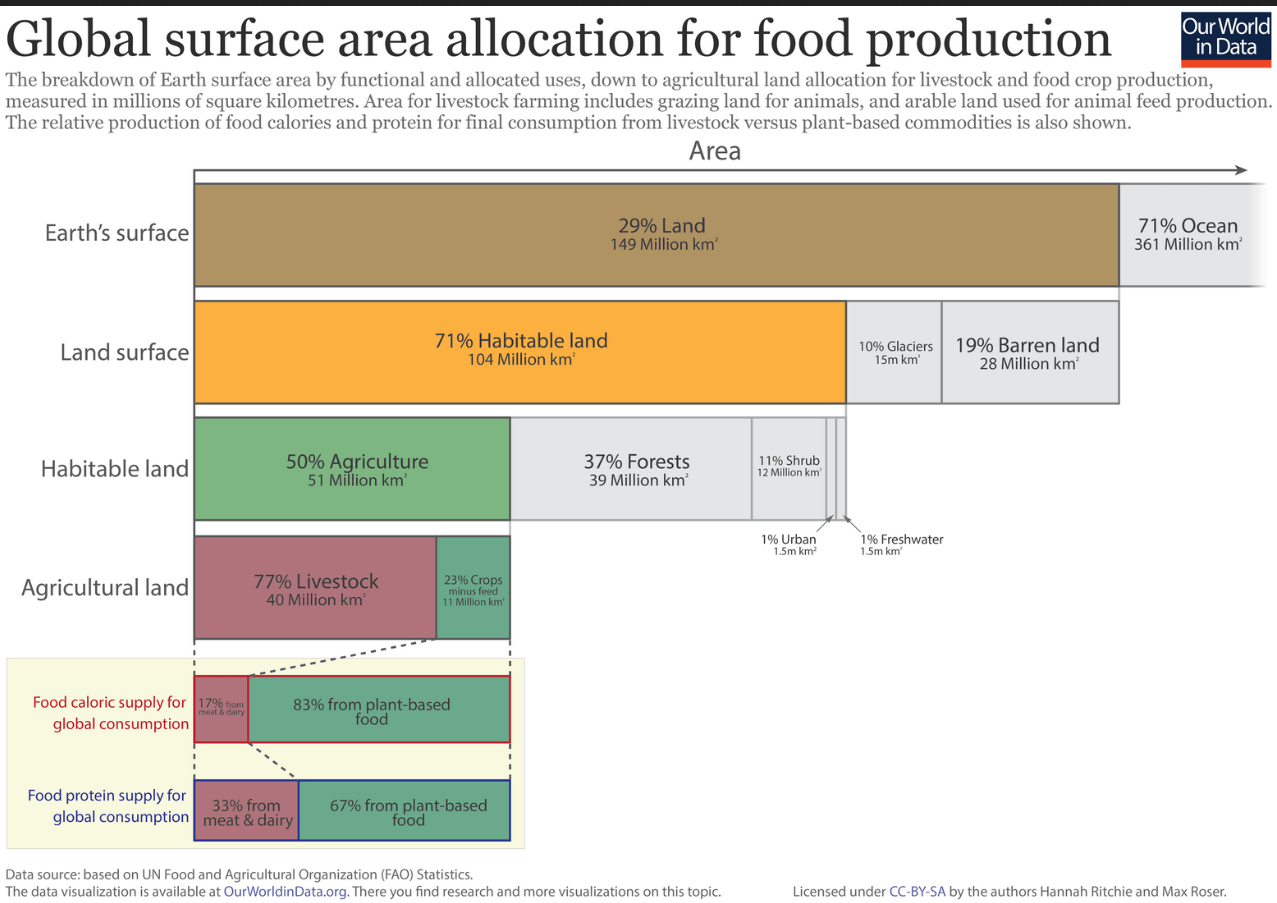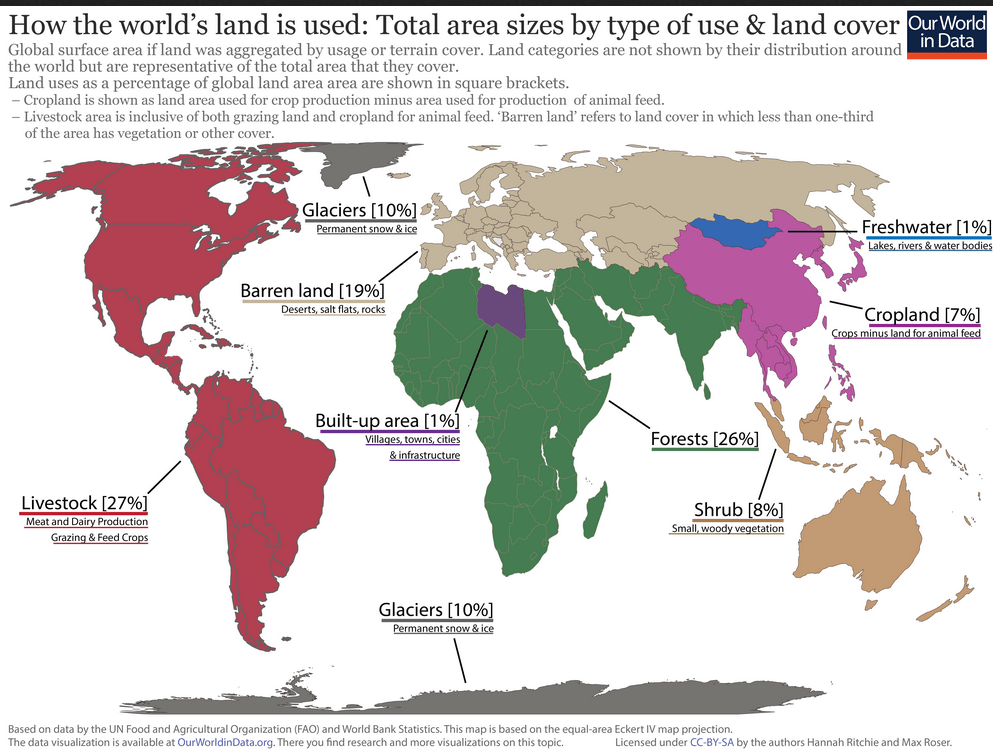 Source: https://ourworldindata.org/yields-and-land-use-in-agriculture
Sources



@misc{Akshit Sangomla_2018, title={How climate change led to migration of Indus valley people towards Ganga basin}, url={https://www.downtoearth.org.in/news/climate-change/how-climate-change-forced-migration-of-indus-valley-people-towards-ganga-basin-59423}, author={Akshit Sangomla}, year={2018}, month={Jan} }
@misc{Alexandra Petri_2017, title={China's "Great Green Wall" Fights Expanding Desert}, url={https://news.nationalgeographic.com/2017/04/china-great-green-wall-gobi-tengger-desertification/}, journal={National Geographic News}, author={Alexandra Petri}, year={2017}, month={Apr} }
@misc{Desmond Brown_2019, title={Desertification, Land Degradation and Climate Change Go Hand in Hand}, url={http://www.ipsnews.net/2019/01/desertification-land-degradation-climate-change-go-hand-hand/}, author={Desmond Brown}, year={2019}, month={Jan} }
@misc{Ed King_2013, title={Desertification crisis affecting 168 countries worldwide, study shows}, url={https://www.theguardian.com/environment/2013/apr/17/desertification}, journal={The Guardian}, author={Ed King}, year={2013}, month={Apr} }
@misc{EU Science Hub_2018, title={New World Atlas of Desertification shows unprecedented pressure on the planet's natural resources}, url={https://ec.europa.eu/jrc/en/news/new-world-atlas-desertification-shows-unprecedented-pressure-planets-natural-resources}, journal={EU Science Hub - European Commission}, author={EU Science Hub}, year={2018}, month={Jun} }
@article{Filipovic_2017, title={Will Africa's Great Green Wall discourage migration to Europe?}, ISSN={0261-3077}, url={https://www.theguardian.com/global-development-professionals-network/2017/jul/19/will-africas-great-green-wall-discourage-migration-to-europe}, journal={The Guardian}, author={Filipovic, Jill}, year={2017}, month={Jul} }
@misc{Greentumble_2016, title={Causes and Effects of Desertification}, url={https://greentumble.com/causes-and-effects-of-desertification/}, journal={Greentumble}, author={Greentumble}, year={2016}, month={Jan} }
@article{Jobbágy_Sala_2000, title={Controls of grass and shrub aboveground production in the Patagonian steppe}, volume={10}, ISSN={1051-0761}, number={2}, journal={Ecological Applications}, author={Jobbágy, Esteban G. and Sala, Osvaldo}, year={2000}, pages={541–549} }
@article{Kathayat_Cheng_Sinha_Yi_Li_Zhang_Li_Ning_Edwards_2017, title={The Indian monsoon variability and civilization changes in the Indian subcontinent}, volume={3}, ISSN={2375-2548}, DOI={10.1126/sciadv.1701296}, number={12}, journal={Science Advances}, author={Kathayat, Gayatri and Cheng, Hai and Sinha, Ashish and Yi, Liang and Li, Xianglei and Zhang, Haiwei and Li, Hangying and Ning, Youfeng and Edwards, R. Lawrence}, year={2017}, month={Dec}, pages={e1701296} }
@article{Lasanta Martínez_Arnáez-Vadillo_Ruiz Flaño_Lana-Renault_2013, title={Agricultural terraces in the Spanish mountains: an abandoned landscape and a potential resource}, ISSN={0212-9426}, url={http://digital.csic.es/bitstream/10261/86896/1/LASANTA_AgriculturalTerraces_BoletinAGE2013.pdf}, abstractNote={Peer reviewed}, author={Lasanta Martínez, Teodoro and Arnáez-Vadillo, J. and Ruiz Flaño, Purificación and Lana-Renault, Noemí}, year={2013} }
@misc{Nate Berg_2013, title={20th-Century Land Use Policy Nearly Killed the Salton Sea. Could Today's Urban Policy Save It?}, url={https://nextcity.org/daily/entry/salton-sea-land-use-urban-policy-southern-california}, author={Nate Berg}, year={2013}, month={May} }
@misc{Rechtschaffen_2017, title={How China's Growing Deserts Are Choking The Country}, url={https://www.forbes.com/sites/danielrechtschaffen/2017/09/18/how-chinas-growing-deserts-are-choking-the-country/}, journal={Forbes}, author={Rechtschaffen, Daniel}, year={2017}, month={Sep} }
@misc{Richard Mahapatra_2019, title={Desertification: Planet's tree-covered areas fell by 35,204 sq km in 15 years}, url={https://www.downtoearth.org.in/news/forests/desertification-planet-s-tree-covered-areas-fell-by-35-204-sq-km-in-15-years-63002}, author={Richard Mahapatra}, year={2019}, month={Jan} }
@misc{Roff Smith_2013, title={Drought Led to Collapse of Civilizations, Study Says}, url={https://news.nationalgeographic.com/news/2013/10/131024-drought-bronze-age-pollen-archaeology/}, journal={National Geographic News}, author={Roff Smith}, year={2013}, month={Oct} }
@article{Roser_Ritchie_2019, title={Yields and Land Use in Agriculture}, url={https://ourworldindata.org/yields-and-land-use-in-agriculture}, journal={Our World in Data}, author={Roser, Max and Ritchie, Hannah}, year={2019} }
@article{Schlesinger_Reynolds_Cunningham_Huenneke_Jarrell_Virginia_Whitford_1990, title={Biological Feedbacks in Global Desertification}, volume={247}, ISSN={0036-8075, 1095-9203}, DOI={10.1126/science.247.4946.1043}, number={4946}, journal={Science}, author={Schlesinger, William H. and Reynolds, James F. and Cunningham, Gary L. and Huenneke, Laura F. and Jarrell, Wesley M. and Virginia, Ross A. and Whitford, Walter G.}, year={1990}, month={Mar}, pages={1043–1048} }
@misc{Schwärzel_2017, title={China's fight against desertification should not be done at the cost of water security}, url={http://theconversation.com/chinas-fight-against-desertification-should-not-be-done-at-the-cost-of-water-security-83678}, abstractNote={China has successfully implemented afforestation to counter desertification. But, today, it faces another risk: its waters are declining.}, journal={The Conversation}, author={Schwärzel, Kai}, year={2017}, month={Oct} }
@misc{Sean Gallagher_2009, title={Desertification in China}, url={https://pulitzercenter.org/projects/asia/desertification-china}, journal={Pulitzer Center}, author={Sean Gallagher}, year={2009}, month={Apr} }
@misc{Sohn_2014, title={Climate change and the rise and fall of civilizations}, url={https://climate.nasa.gov/news/1010/climate-change-and-the-rise-and-fall-of-civilizations}, journal={Climate Change: Vital Signs of the Planet}, author={Sohn, Emily}, year={2014}, month={Jan} }
@misc{UN_2010, title={Basic Drylands Facts}, url={http://www.un.org/en/events/desertification_decade/value.shtml}, author={UN}, year={2010}, month={Aug} }
@misc{UNCCD_2015, title={Land Matters for Climate: Reducing the gap and approaching the target}, url={https://www.unccd.int/sites/default/files/documents/2015Nov_Land_matters_For_Climate_ENG_0.pdf}, journal={UNCCD}, author={UNCCD}, year={2015}, month={Nov} }
@misc{University of Maryland_2018, title={The Sahara Desert is expanding—world's largest desert grew by 10 percent since 1920}, url={https://phys.org/news/2018-03-sahara-expandingworld-largest-grew-percent.html}, author={University of Maryland}, year={2018}, month={Mar} }
@misc{Woods Hole Oceanographic Institution_2012, title={Climate change led to collapse of ancient Indus civilization, study finds}, url={https://www.sciencedaily.com/releases/2012/05/120528154943.htm}, journal={ScienceDaily}, author={Woods Hole Oceanographic Institution}, year={2012}, month={May} }
@article{Wuqi_1998, title={THE RISE AND FALL OF THE INDUS VALLEY CIVILIZATION AND IT'S GEOGRAPHICALENVIRONMENTAL TRANSITION}, volume={17}, ISSN={1000-0585}, DOI={10.11821/yj1998030005}, number={3}, journal={地理研究}, author={Wuqi, Ban}, year={1998}, pages={249–257} }
@misc{Bathsheba Demuth_2014, title={Taming the Dust Devils}, url={http://matrix.berkeley.edu/research/taming-dust-devils}, journal={Berkeley Social Science}, author={Bathsheba Demuth}, year={2014}, month={Nov} }



Published 14-03-2019 00:39